A part of the KaPPA-View services is resumed
2014.02.03
The following services are currently available on a temporal server.
You can use these temporal services as if they are the original ones. The users' data put on the temporal server will be inherited to the original server when it is completely restored.
---
Download
Manuals and sample data are available here.
---
Due to a server failure, most of the KaPPA-View services have been stopped since June 7th. We are doing our best effort to restore the system in this month. Sorry for inconvenience.

Nozomu Sakurai,
Administrator of KaPPA-View

E-mail: sakurai AT kazusa.or.jp

---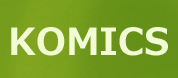 Visit to KOMICS, which is the portal web site introducing our "omics" researches. The progress of the KaPPA-View restore is also going to be announced here.